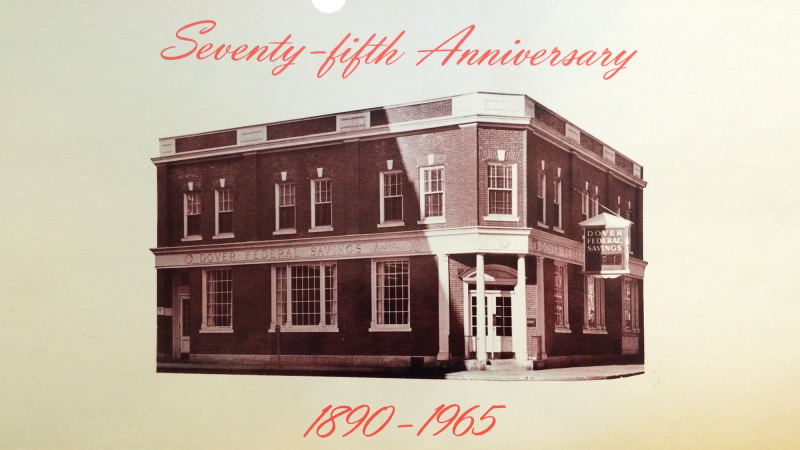 History & Mission
First Seacoast Bank, headquartered in Dover, New Hampshire, has served residents of the Seacoast area of New Hampshire since 1890. Opened under the name of Dover Co-Operative Savings Fund and Loan Association, its original meeting was held in the Cocheco Hose Company on First Street, where the Municipal Parking Lot is presently located.
For over 65 years, the Bank, known as Dover Co-Operative Bank and later as Dover Federal Savings and Loan Association, was housed in the Walker Block at the corner of Locust and Washington Streets. The present main office at 633 Central Avenue was constructed in 1972. The bank's name was changed to Federal Savings Bank in 1983 to reflect a growing customer base in areas outside of Dover.
In 2019, the Bank changed its name to First Seacoast Bank to better reflect its longstanding commitment to positively impacting Seacoast communities. Whether you bank in Dover, Barrington, Durham, Portsmouth, Rochester or beyond, we guarantee you will get the personal service, competitive rates, and the widest array of investment options and loan services.
OUR MISSION
First Seacoast Bank is committed to meeting the financial service expectations of individuals, families and locally owned businesses in our market area by focusing on:
Providing high-quality, personalized, convenient service;

Offering a challenging and rewarding work environment to the FSB team of employees;

Maintaining public trust as an independent mutual community bank by operating in an ethical and sound financial manner, and

Empowering our employees to make a difference by actively and positively contributing to the quality of life in our communities.