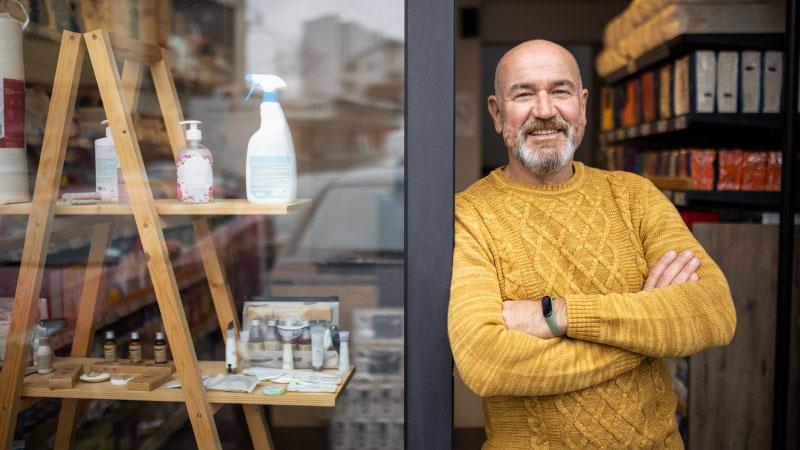 Banking for Small Businesses and Beyond
As a community bank, First Seacoast Bank is uniquely positioned—and proud—to serve all of the businesses that make up our local economy. Providing banking services tailored to local small and large companies alike and aiding in their growth is a big piece of what we do. We believe that being connected with our local entrepreneurs plays a vital role in building strong, vibrant communities and strong economic bonds.
Whether you own or run a salon in Dover, a boutique in Durham, a landscaping service in Barrington, a non-profit organization in Portsmouth, or a cafe in Rochester, First Seacoast Bank is here to help you accomplish your goals. First Seacoast Bank meets small businesses throughout New Hampshire with exemplary service and care.
We're a trusted, committed local banking partner who exists to help small and large business owners along the seacoast make informed financial decisions. From financing options and advice to understanding trends in the industry, First Seacoast Bank is here to help your business succeed.
Why Small Businesses Need Specialized Banking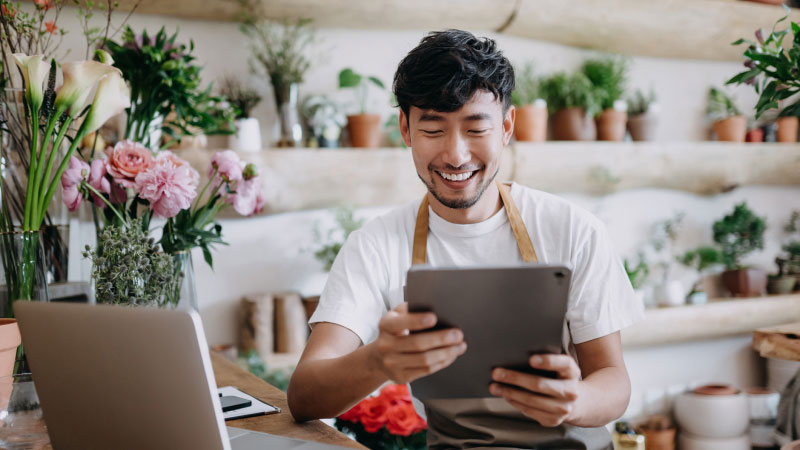 Small businesses face a unique set of challenges when it comes to managing their finances. Without access to the same resources as larger companies, small business owners can have difficulty finding the right banking solutions for their needs.
At First Seacoast Bank, we offer a number of products and services designed to support small businesses, including commercial loans, lines of credit, and cash management solutions, which provide access to capital for the business to expand operations or invest in new equipment.
We also offer payment processing services. Merchant accounts allow electronic payments from customers, providing a secure and efficient way to process transactions.
Specialized banking services also provide access to retirement savings. This is particularly important because smaller businesses won't have the same retirement options as large companies. Not only does this help small business owners prepare for retirement, but it can also help them level the playing field in employment competition.
In addition to providing tailored financial solutions, specialized banking services typically offer:
Lower transaction fees
Faster approvals on loan applications
More opportunities for managing cash flow
Building Community Relationships
One of the strongest reasons for choosing a local bank is that we focus on building relationships with our customers and the local community. These relationships go beyond providing financial solutions.
We strive to create an environment of trust and understanding by connecting with our customers on a personal level and getting to know their unique needs. We believe in giving back to the communities we serve and routinely do so by supporting various programs, events, and organizations. From sponsoring youth sports teams to organizing charitable drives for those in need, we are committed to helping make a difference in people's lives.
As a local bank focused on customer service, we provide personalized attention and guidance so our customers can make informed decisions about how best to manage their business finances.
What to Look for in a Small Business Bank in NH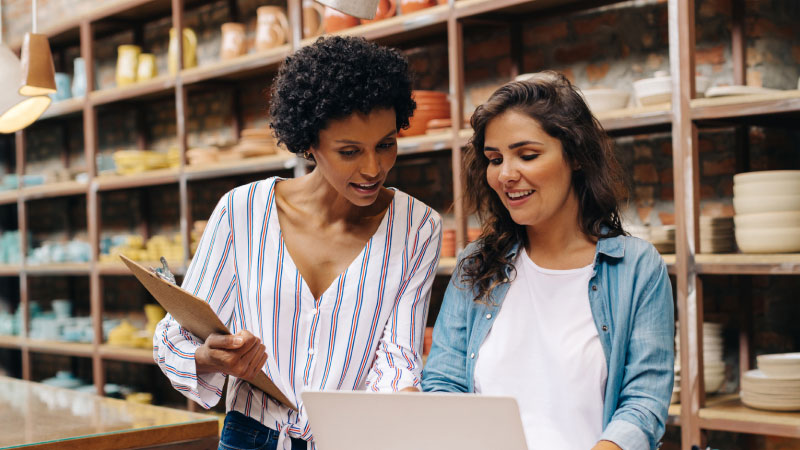 When looking for small business NH banks, finding an institution that provides the types of services you need is important. And, of course, every business is unique and may have specialized needs. But no matter what, there are some things to look for at every bank you research.
Top qualities to look for in a small business bank include:
Personalized attention and guidance
Involvement in the local community
An understanding of the surrounding economy
Interest rates
Mobile and digital capabilities
Location, access, and local decision making
You'll find all of these qualities and more at First Seacoast Bank. We understand the unique needs of small businesses in New Hampshire and are committed to providing tailored financial solutions that lead to success.
Contact us today to learn more about how we can support your small business with specialized banking services.
Opening a Small Business Bank Account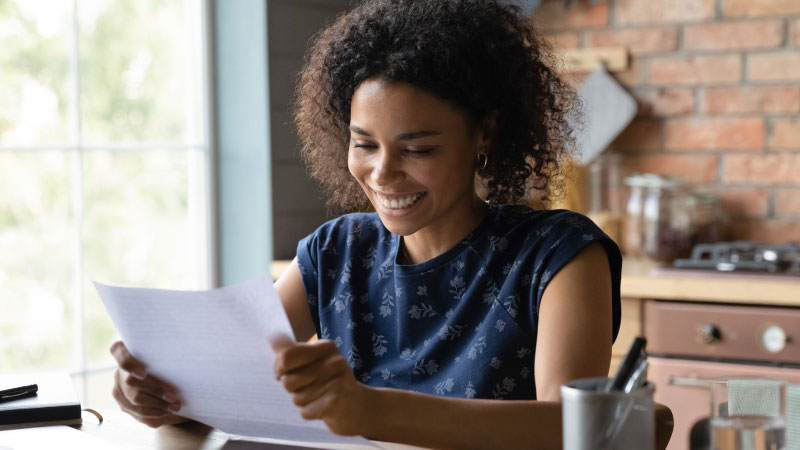 We make opening a small business bank account at First Seacoast Bank easy. Our team is here to guide you through the process and answer any questions you may have. We understand that each business is unique, and our experienced professionals can help identify the best banking solution for your specific needs.
Small Business Account Setup
After your documents have been submitted, our banking team will set up your account for you and get you signed up for Bizconnect, our online business banking system. Once you're set up there, you get to run the show—we'll be here to support you as you'd like.
If you need anything else, such as checking or savings accounts, debit cards, business loans, and more, First Seacoast Bank has the financial solution your small business needs.
The Benefits of Mobile and Online Banking for Small Businesses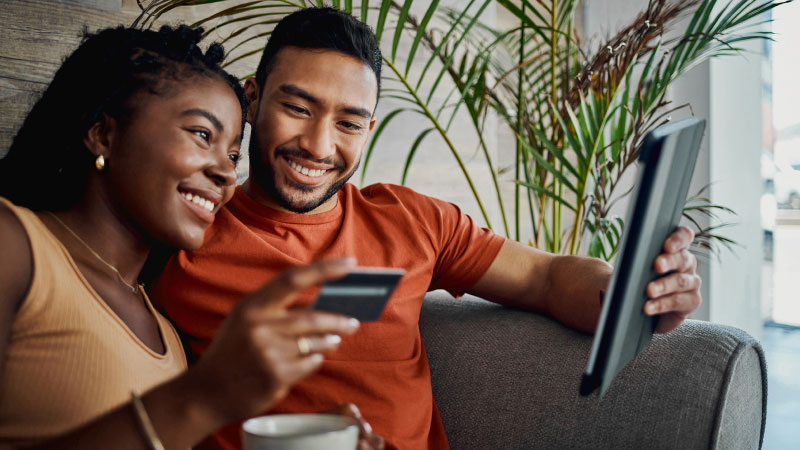 As banking technology continues to evolve, mobile and online banking are basic requirements for small businesses. Mobile and online banking have several advantages: convenience, security, and flexibility.
We make it easy for small businesses to use the latest banking technology. Our mobile and online banking services provide secure access to accounts from any device, allowing our customers to manage their finances easily and conveniently in real-time.
Business Line of Credit/Small Business Loans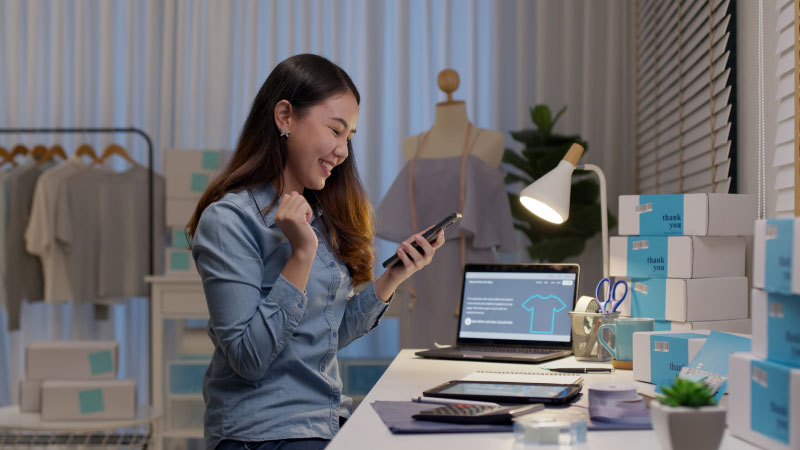 Whether starting a new business or expanding an existing one, having access to additional capital can be essential. There are several options for financing your small business ventures.
Business Lines of Credit
A business line of credit allows you to borrow funds up to a pre-approved limit and pay interest only on the amount borrowed. Lines of credit can be used as needed, making it a suitable option for short-term financing needs such as inventory purchases or covering payroll expenses.
Small Business Loans
Small business loans provide a lump sum with fixed repayment terms and interest rates that can be used for larger investments in your business, such as purchasing equipment or real estate. Small business loans offer long-term financing with lower monthly payments than other types of loans.
Government Funding Programs
The New Hampshire Community Development Finance Authority (NH CDFA) has a loan program specifically designed to provide financing to small businesses in rural areas of the state.
New Hampshire's Community Navigator Program reduces barriers to accessing critical resources for small businesses—with a focus on businesses in the early stages of development—owned by women, socially and economically disadvantaged, and underserved entrepreneurs.
First Seacoast Bank is a proud small business association (SBA) partner. This means that we connect with local business owners through the New Hampshire SBA, which allows us to support the local economy with one of our strongest assets: our investment dollars.
It's not uncommon for businesses to accumulate various types of loans over time, which is where business debt consolidation loans can help. With these loans, you can determine which debts you wish to consolidate to make your payments not only more manageable but also secure a lower interest rate.
Tips for Managing Your Small Business Finances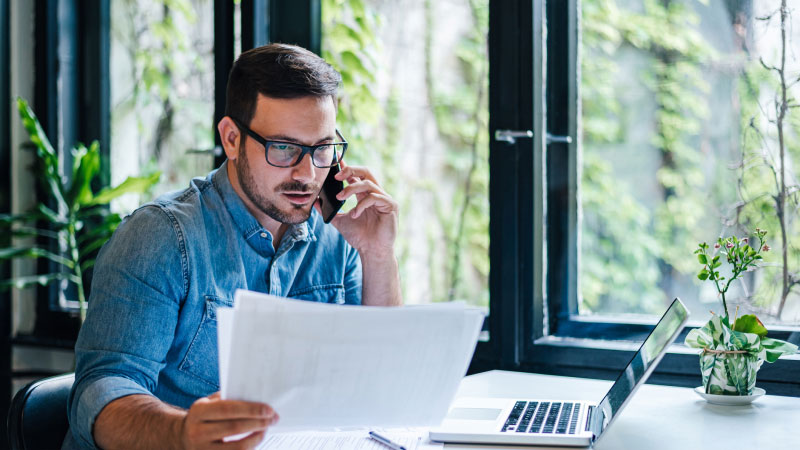 Managing finances for a small business can be time-consuming and challenging, but with the right tools and strategies in place, it can also be rewarding. Here are a few tips to help you manage your small business finances more efficiently and effectively:
Create a budget – Establish a budget and track expenses to ensure that you are staying within it.
Create financial goals – Set short-term and long-term financial goals so you can stay on track and make adjustments where necessary.
Leverage technology – Utilize the latest banking technology, such as mobile and online banking, to help manage finances and stay connected with your accounts.
Keep a close eye on cash flow – Monitor your cash flow to ensure that you have enough money coming in and going out—and at the right times. Setting up automatic payments can help with this.
Seek expert advice – Work with a qualified financial advisor or accountant who can provide personalized guidance and recommendations for managing finances more effectively.
Separate business transactions from personal finances.
At First Seacoast Bank, we understand the complexities of managing small business finances. Our knowledgeable staff is here to provide personalized guidance and advice so our customers can make informed decisions about their business finances. We work with you every step of the way so you have access to the most up-to-date banking technology and financial solutions.
Tips for Protecting Your Business Against Fraud and Cybercrime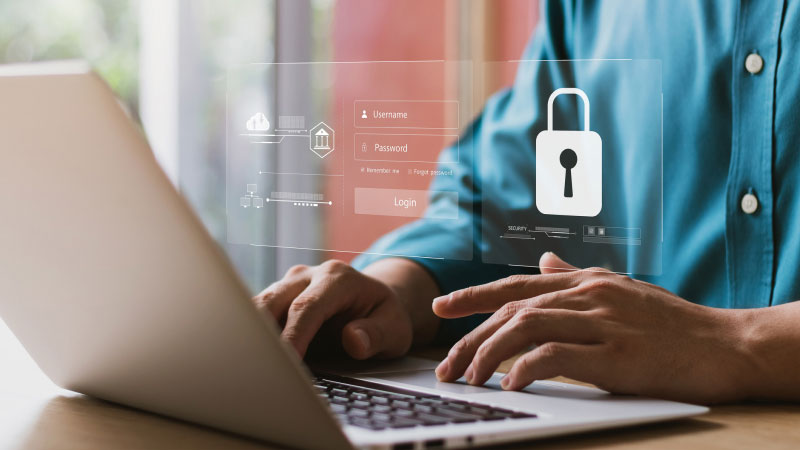 As a business owner, it's important to take steps to protect your company against fraud and cybercrime. At First Seacoast Bank, we provide our small business customers with the latest in security measures, including encryption technology and multi-factor authentication.
Our online and mobile banking services also provide secure access to accounts from any device, allowing our customers to manage their finances on the go. Our account alerts allow customers to opt into text, email, or online messages to keep track of accounts easily and securely.
Here are some tips for keeping your business safe:
Ensure you have strong passwords and multi-factor authentication for all online accounts.
Set up firewalls and antivirus software on all computers and mobile devices your business uses.
Regularly back up all data and store it securely in the cloud or an external hard drive (or both).
Monitor accounts regularly to detect any suspicious activity that may indicate fraud or cybercrime.
Educate your employees on security best practices, such as not responding to suspicious emails or clicking on links from people they don't know.
Get Started Today
Whether you're starting a new business and looking to get your finances started or you simply need a change in your business banking, we're here to help. Visit one of our five locations throughout the Seacoast, give us a call, or send us a note to get started today!